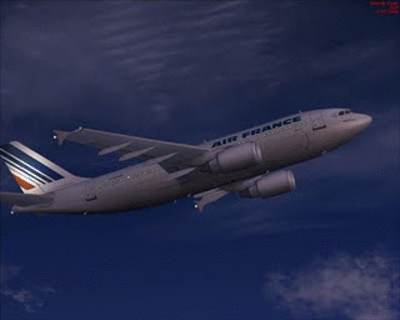 The A310 is available in two basic versions, the medium range −200 and the longer range −300. The first version of the aircraft to be developed was the −200 but this was later joined by the −300 which then became the standard production version of the aircraft.

A310-200

The first A310, the 162nd Airbus off the production line, made its maiden flight on 3 April 1982 powered by the earlier Pratt & Whitney JT9D-7R4D1 engines. The −200 entered service with Swissair and Lufthansa a year later. Also the late series −200 also featured wingfences just like the −300.

A310-200C

A convertible version, the seats can be removed and cargo placed on the main deck.

A310-200F

The freight version available as a new build or as a conversion of the existing wide-bodied aircraft. The A310-200F freighter has the capacity to carry 39t of freight over a distance up to 5,950 km.

A310-300

This section does not cite any references or sources. Please help improve this section by adding citations to reliable sources. Unsourced material may be challenged and removed. (October 2011)

First flown on 8 July 1985, the −300 is dimensionally identical to the −200 except for the provision of increased MTOW and an increase in range, provided by additional centre and horizontal stabilizer (trim-tank) fuel tanks. This model also introduced wingtip fences to improve aerodynamic efficiency, a feature that has since been retrofitted to some −200s. The aircraft entered service in 1986, again with Swissair. The aircraft is also provided with a computerised fuel distribution system which allows it to be trimmed in flight resulting in less drag and therefore reduced fuel burn.

No production freighters of the A310 were produced. Operators such as FedEx Express instead adapt ex-airline A310s into freighters, most have been the −300 version. They are now the world's largest operator of A310's with 53 aircraft.

A310-300C

A convertible passenger/cargo version, the seats can be removed and cargo placed on the main deck.

A310 MRT/MRTT


The A310 has been operated by many of the world's airforces as a pure transport (A310-300 MRT), however several have now been converted to the "Multi Role Tanker Transport" configuration by EADS, providing an aerial refueling capability. At least six have been ordered; four by the German Luftwaffe and two by the Canadian Forces. Deliveries began in 2004. Three were converted at EADS EFW in Dresden, Germany; the other three at Lufthansa Technik in Hamburg, Germany. The Chilean Air Force has purchased two second-hand A310s to replace its ageing 707–320 'Aguila' tanker and transports. The first was received in October 2007.
Crédito:
Airbus Trainning